HRS Group Inc., is an extension to our clients Human Resource Departments. We assist with the development of health and safety policy and procedure manuals.
When booking your training ask about discounts. Request a quote and one of our staff members will be in touch.
Group Discounts Available
Over 30 Courses Offered
In Business Since 1996
As we have many different types of clients from large corporations to individuals we had to develop different levels in order to accommodate all our client's needs.
HRS Group consultants are accredited to perform respirator fit tests to meet your needs. Large or small groups can be accommodated at your facility or ours. Call for an appointment today.
We can assist with the correct size and ensure the right fit. We also train your staff in the proper maintenance procedure for their respirators.
HRS Group provides pre-employment testing for companies planning to hire new employees, promoting established employees into supervisory or management positions or considering placing employees into apprenticeship programs.
Who Are We?
HRS Group Inc. is a health and safety consulting and training company centred in the Peterborough area of eastern Ontario. We assist with the development of health and safety policy
and procedure manuals. We also build and deliver training programs that meet or exceed the needs of the clients.
To date thousands of students have been through our internal programs and that number does not include the large number of students participating in our very successful on-line courses, students right across Canada.
Check out our online courses with BIS Trainer
Top Online Courses with Bis Trainer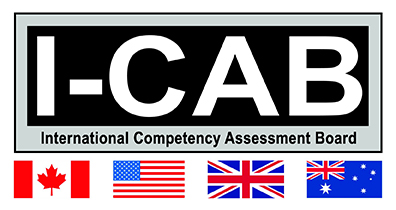 I-CAB RECOGNIZED COURSE
This content developer is recognized by the International Competency Assessment Board (I-CAB) for its expertise in this subject matter and is listed as a competency development resource for I-CAB assessment participants.